Information
for Girlguiding members
Mental Health is a tough subject that takes time to understand and our resources allow you to learn at your own pace!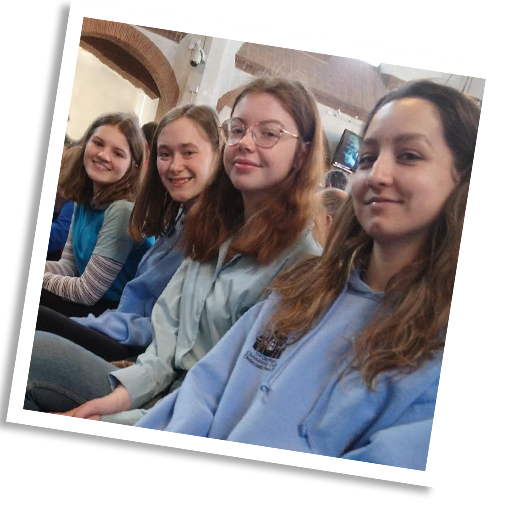 5 Steps
to good mental health
Food for Mood? That's right, there's a proven link between what we eat and how we feel. Click to see what Bex has to say on the matter...
Give the brain a break! Night-time screen-time triples the chances of mental illness. So check-in on how best to check-out with those zzzzzz. Click to see what Bex has to say on the matter...
Are you a connectivity addict? Get real with a virtual reality reality check. Click to see what Bex has to say on the matter...
Get moving to release some feel-good chemicals and look after your body and brain. Click to see what Bex has to say on the matter...
Positive thinking means making good choices, and that makes a happier you! Click to hear what Bex has to say on the matter...
You matter
You are number one. Looking after your mind is just as important as looking after your body. Mental health and physical health come hand in hand.
Around 1 in 4 of us will experience a mental health illness in their lifetime.
We want to help you to help yourself in terms of your mental health. Whether that's helping to avoid poor mental health, to support recovery from poor mental health or just to expand your knowledge to help others with their mental health.
Seeking support
When it comes to looking after your mental health, you are not alone. There are lots of organisations and resources that can help, no matter how big or small your concern. Visit Headstart's resilience hub where you can find more information about the support available to you.
Headstart Kent
http://www.headstartkent.org.uk/
Headstart Kent aims to help young people cope better when faced with difficult circumstances in their lives, preventing them from experiencing common mental health problems. Visit the resilience hub via the website above for local information on services, support and up-to-the-minute news of events and help near you.
The BeYouProject
The BeYouProject connects young people in Kent who are lesbian, gay, bisexual, trans or unsure of their sexual orientation and / or gender identity.
We offer a safe, welcoming and non-judgemental space where young LGBT+ people can meet to socialise, have fun and help each other.